"
Not all of us can do great things. But we can do small things with great love.

"
Meet Dr. Christina Rahm
Dr. Christina Rahm has an extraordinary mind with a passion for helping others. Her Native American and eastern European heritage influenced her approach to health and wellness in addition to her multifaceted education from Cornell and Harvard Universities in Nanotechnology, Pharmaceutical Management, Nutrition, Education and Philosophy, as well as a Master of
Science.  Dr. Christina Rahm is a scientific researcher, published author with numerous publications, and a principal investigator with IRB's, BOD's, and research companies.  She has researched and lectured globally for events and classes at Johns Hopkins, Harvard, Cleveland Clinic, Wake Forest, Mayo Clinic, and Cornell, to name a few.
Dr. Rahm has worked as a medical, clinical, and research scientist in the pharmaceutical, nutraceutical, and biotechnology industries for Janssen, Johnson & Johnson, Biogen Idec/Biogen, UCB, Bristol Meyers Squibb, and Alexion.  Additionally, she worked on the corporate side for Pfizer, Biogen, and Janssen and is currently the Chairman of International Science Nutrition Society and Chief Science Officer for ROOT Wellness.  Dr. Rahm has also served as a formulator for several companies and manufacturing labs, including her own.  She has created multiple provisional patents, proprietary formulas, and trade secrets in addition to authoring her first book, Cure the Causes: Live the Life you Want, Not the One Prescribed.  Through years of laboratory research and ethical observations, she has developed a personalized and predictive consulting company working on everything from the environment to DNA and detox wellness plans in which Dr. Rahm helps clients reset their bodies and minds to be spiritually, mentally, emotionally, and physically balanced.
Dr. Rahm is well-known for speaking from her heart with honesty, integrity, and down-to-earth wisdom.  She truly believes failure, more than success, has helped her realize that her hard work has put her in the perfect position to serve others.  Dr. Rahm has made it her mission to help others create a healthy environment and meaningful life by eliminating internal and external negative influences. 
In addition to her professional and educational achievements, Dr. Rahm is most proud to be a mother of four, as well as a daughter, sister, friend, wife, and survivor. After battling Lyme disease in her twenties, and multiple bouts of cancer to the present day, Dr. Rahm has learned to deal with them through the academic, professional, spiritual, emotional, and instinctive discoveries she has made at every stage in her life while working with more than 80 countries. Taking these learnings and perseverance, she has vowed to herself, her family, friends, and colleagues to help people across the globe to find their paths of empowerment that will lead them to a healthy, happy, and productive life.
Rahm Enterprises
A Short Brief On A Few Of Dr. Rahm's Ventures
Click on any project that holds your interest and you will be taken directly to the main source.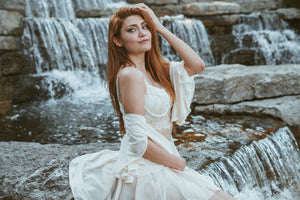 Reviewed by
Genie James - MMSc Founder and President GJ Enterprises, LLC
"
Dr. Christina Rahm stands out as a thought leader exploring the deep forces driving fundamental changes across the healthcare industry, most specifically a shift from a bloated revenue-rich sick care system to a new industry pivoting on clinically-proven alternatives for health, wellness and longevity solutions.

Underpinning much of Dr. Rahm's unique expertise is not only her heightened acuity for scientific exploration and medical research but, also, her personal story as a woman, mother, female business leader and cancer survivor.

Dr. Rahm stands out from the crowd because she has never been in it. She is a groundbreaking medical scientist and an industry change agent propelled as much by a spirit of compassion as by her singular intellect."
"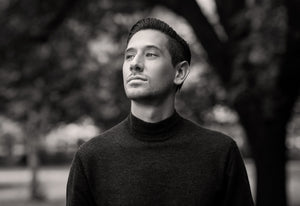 Reviewed by
Dr. Fernando Mariez - Neurological Surgery Cerebrovascular Neurosurgery, Neurosurgical Spine Surgery
"
I have worked with Dr. Christina Rahm for the last nine years and have always found her to be enthusiastic, energetic and always willing to do whatever it takes to get the job done. In that respect, Dr. Rahm has never hesitated to get her hands in any project, and in particular in basic research activities. She has been involved in chemical development in cancer projects, and recently went to the extent of getting enrolled at Harvard University, to gain an advanced degree in genetic engineering. The advanced learning acquired at Harvard will assist in the development of new health extending compounds. Dr. Rahm is a dynamic and enterprising person who has been always a pleasure to work with.
"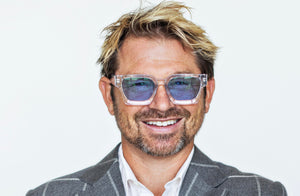 Reviewed by
Clayton Thomas - Founder Of The Root Brands
"
Dr. Christina Rahm is a nano technology and bio science engineer savant that has revolutionized the way we look and feel about healthcare.  A different outlook on a human's capability to reach greatness  not only in functionality but in the body's natural aging processes.  She's taken a life experience as a mother of four amazing children survivor of eye cancer, a brain tumor, spine tumor, as well as multiple kinds of skin cancer and used her personal experience to affect countless lives.
"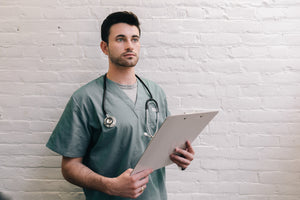 Reviewed by
Dr. Alan Boyer - CEO Of ONAcare
"
As the CEO of an insurance company focused on Wellness and Indian Health Services, Dr. Rahm assisted us on numerous occasions to develop our company and our brand.  Additionally, I have served on numerous healthcare BODs with Dr. Rahm and her insight and strategic guidance have been crucial to the businesses and the executive teams. 
She is dedicated to improving the quality of environmental and human detox and wellness in our world.  I know anything she touches is with the intent of helping our world be a better place and this is a passion we share.  Her vision of assisting women, children, and minorities is one I greatly respect.
"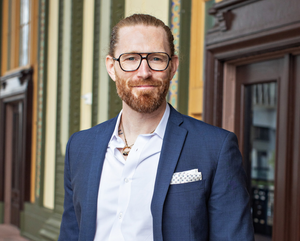 Reviewed by
Patrick Moen - Host Of Just A Recording
"
Dr. Rahm for me has completely changed how I view science from a scientific manner and personal approach. Any time that I'm in the same room as her I try to be a sponge and soak up as much information as humanly possible. I learn something new not only about myself but about the human body as a whole. The knowledge she holds is not discernible by the amount of degrees but by the way she innovates. Not only from a physical healer but also affect the spiritual side of life by detoxing the negative from our temples. Her ability to love and to use her heart the way that she does showcases exactly who she is and the products that she's creating are created with the same essence.
"